As we head into 2018 its time to think of some New Year's resolutions that we will actually follow (or at least try to). One of the resolutions at the top of my list is implementing a solid skin care routine. Throughout 2017 I discovered products that are my holy grail that I recommended to pretty much every friend of mine. Here is a list of the top 5 products I couldn't live without.
P.S If you register here for Ebates you can get 3% cash back at Sephora and Ulta and 2% cash back at Bloomingdales making this skin sincare routine affordable for those on a post-holiday budget!
This lightly tinted rose scented balm gives you not only the prefect glossy look while moisturizing and repairing your lips but does so without that sticky texture that other glosses usually have. It comes in a tin or a tube, which I prefer because it's easy to apply with no mess.
2. Mario Badescu Drying Lotion 
As much as we all try and coverup our sometimes not so perfect skin, this product really gets the job done and does it pretty much overnight. If you have that spontaneous breakout that hits the day before a big presentation or if you prefer to be extra precautious by stopping spots in their tracks in your nightly routine this product will be a life saver for you.
3. Mario Badescu Hyaluronic Eye Cream
Another one of my New Years resolutions is to get more sleep. If you are anything like me, this is an impossible battle that you have with yourself so you might just have to settle for this product instead. This is perfect for tired looking skin and undereye circles making you appear more rested (even if you're not!)
4. Kiehl's Since 1851 Ultra Facial Moisturizer
A go-to moisturizer is a essential in any good skin care routine. This product is perfect under makeup as a base or even in replace of makeup on those more relaxed days to protect and perk up dry skin. This never leaves my skin feeling oily or still dry after use and bonus its perfect for all skin types!
5. Sisley Paris Grapefruit Toning Lotion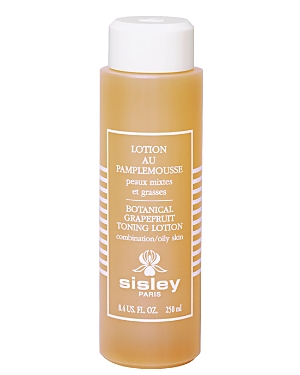 This toner not only smells fresh and light but it works hard at cleaning off any left over makeup that didn't completely wash off. Toning your skin keeps your skin clear and tightens your pores plus this product is alcohol free making it easy for every day use.